MCS Forum App for iPhone
®

& Android

™

Download for iPhone®, iPod Touch®
Download for Android™
How To Update Forum Apps
Tutorials
Forum App Comparison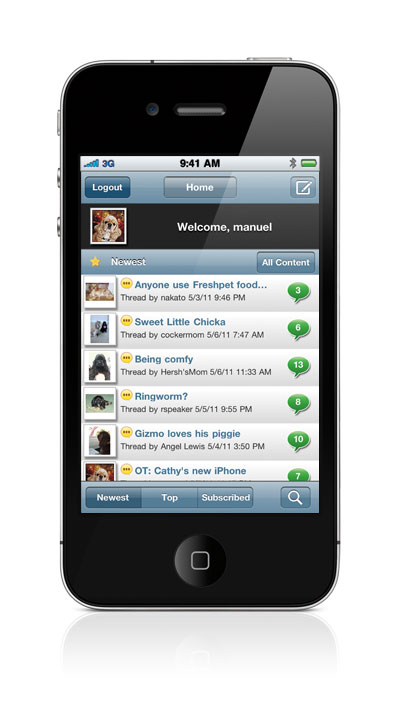 How To Install
On the iPhone® click the App Store℠ icon then click the Search and icon and type "mcs forum." Choose the app by Manuel Villanueva. On the Android™, click your app menu then click the Market icon. Search for "mcs forum" and choose the app by Manuel Villanueva.
Features (iPhone
®

version)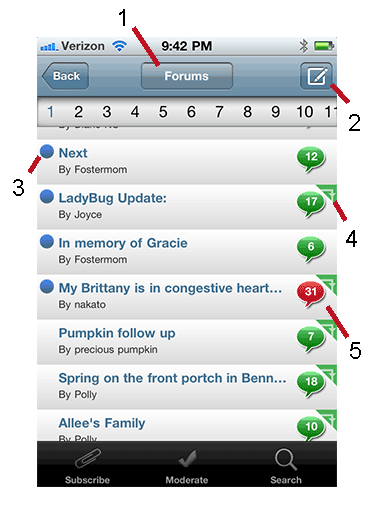 Menu button: Use this to navigate throughout the forum.
Submit button: Use this to reply to an existing thread or start a new thread.
New icon: The blue dot means thread is unread or contains unread replies.
Replied icon: The green triangle icon means you have replied to this thread.
Popular thread icon: A red bubble means this thread has many replies. The post count is inside the bubble.
Help
If you need assistance please post in the Get Help forum.
iPhone, iPod Touch is a trademark of Apple Inc., registered in the U.S. and other countries. App Store is a service mark of Apple Inc. Portions of this page are reproduced from work created and shared by Google and used according to terms described in the Creative Commons 3.0 Attribution License.